World-class testing and R&D services
Latest News
new testing services for large rubber structural and seismic components coming soon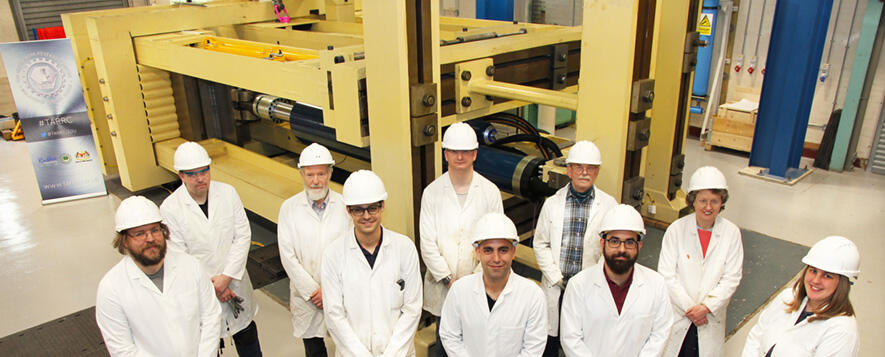 Rubber Consultants is to offer new testing services for large rubber structural and seismic components
Rubber Consultants has opened a new Rubber Engineering Laboratory at Brickendonbury, Hertford, that will provide the global earthquake community with a research and testing resource that will support manufacturers of large seismic rubber bearings.
Within this new laboratory, Rubber Consultants engineers have designed and built a large rubber component test machine that can test full-scale bearings under actual earthquake conditions, as well as having the capability to test other large structural rubber-based bearings and other large rubber products.
Rubber Consultants is the commercial unit of the Tun Abdul Razak Research Centre (TARRC), the UK-based laboratory of the Malaysian Rubber Board (MRB). TARRC engineers have played a pioneering role in the development of laminated natural rubber-metal bearings for civil engineering applications for more than sixty years and are regarded worldwide as experts in the principles of design of rubber engineering components for shock, noise and vibration control. This expertise can be applied to components as diverse as small automotive mounts and bushes through to anti-seismic devices and large marine fenders.
This exciting development puts Rubber Consultants at the forefront of providing antiseismic and structural bearings testing to manufacturers worldwide. Commercial testing will be offered from August this year, and ISO 17025 accredited testing for seismic isolation to EN15129 will be available from January 2020.
The new machine is unique and has the versatility to be able to test large engineering components such as laminated metal-rubber seismic and structural bearings with dimensions up to 1000mm diameter. For these kinds of safety critical components, stringent testing is required that subject the bearings to a range of demanding and complex conditions similar to those experienced in-service.
No other machine of its kind in the world has the capability of complex combined testing of components in axial, shear and tilting modes of deformation. The laboratory will provide CE marking testing services for manufacturers of these components to access the European market. This is one of the most powerful test machines of its kind, capable of providing 10MN compression load and a shear load of 1MN with a stroke of 1m. The actuators are under servohydraulic control, that can deliver any time-history command within the capacity of the 600kW hydraulic powerpack system.
The purpose built Engineering Laboratory, an area of some 216sqm, is also home to a range of other state-of-the-art test equipment for dynamic and multiaxial testing of smaller components including tyres, as well as a range of test pieces for material properties characterisation and performance modelling.
If you are interested in these services or have any other R&D or testing requirements please contact Gail Reader +44 (0)1992 584966 ext 2079 for further information.